An Internal File page will link to a file such as a PDF, Microsoft Excel spread sheet, Microsoft Word document or video file.
To add an Internal File page to your website, create a New Page as described in the Reference manual under Buz CMS > Web Page Management > New Page. For "This page will be a: ", select Internal File.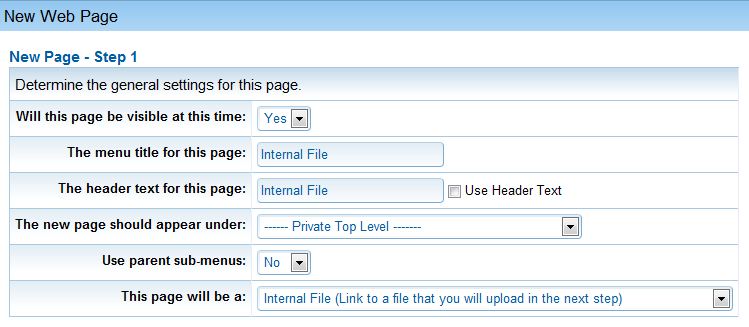 At New Page - Step 3, complete the Additional Options by selecting the file and file type.
Select Publish Page to complete the page creation.