Daily Message
The Daily Message Area allows you to post a daily message which will appear on the member's home page.
To administer the Message of the Day, Select Site Profiles/Daily Message Area from the Outlook Bar.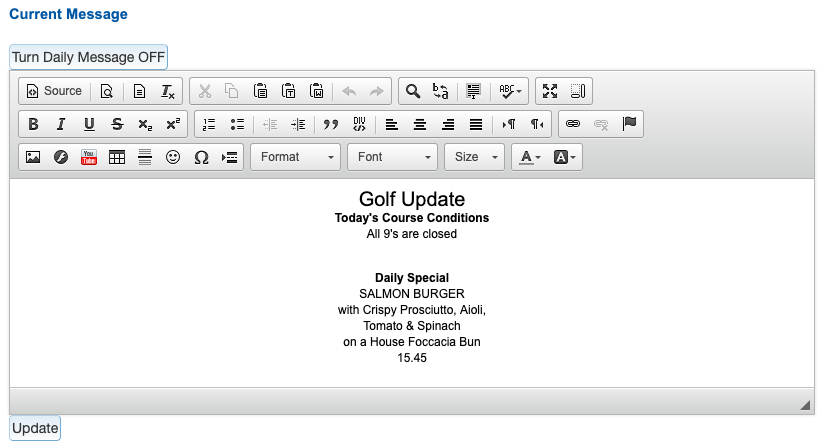 There are two options:
Toggle Daily Message on or off.
Enter content for Daily Message
Press update to post your message.
In order to make the Daily Message visible you must go to "Member Desktop" and check off the Daily Message box. For more information see Member Desktop.
Authorizing Daily Message Authors
You can authorize users to post the daily message. Select the Users button on the top of the page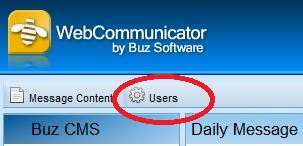 The People search form will appear.
Search for the person(s) who will be assigned responsibility for managing the Daily Message and click the check box beside their name, then click Add Users.
The list of users will appear below the search box.
To remove a user, click the Remove button beside their name.