A Business Directory Category page provides search capabilities for a single top level business category. This Business Directory option supports filtering by custom Yes/No fields associated with business. This is an excellent option for a reciprocal club search page.
Add Business Directory Search Page
To add a Business Directory Search page to your website, create a New Page as described in the Reference manual under Buz CMS > Web Page Management > New Page. For "This page will be a: ", select Business Category Listing.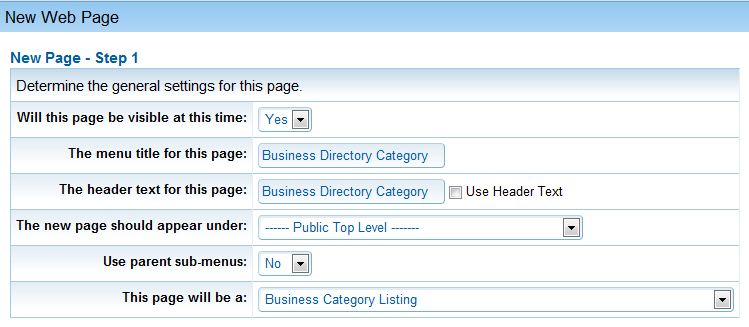 At New Page - Step3, complete the Additional Options by selecting the category to be displayed and the display options.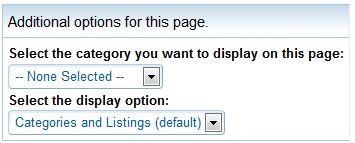 Next add desired page text, then select Publish Page to complete the page creation.
For instructions on managing a Business Directory, go to Reference Guide

Buz CMS

WEB PAGE MANAGEMENT

Business Directory in the Reference Guide.