To add a weather page to your website, create a New Page as described in the Reference manual under Buz CMS > Web Page Management > New Page. For "This page will be a: ", select Weather Page (Forecast for a desired city).
Options
To display the weather for a specific location, click on Pick Location Code in the Options box to access the location pop-up.
Enter the location and click on Search for Location. Matching locations will be displayed at the bottom of the pop-up. Select the appropriate one by clicking on its name.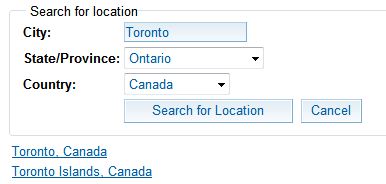 The Options box will automatically populate with the location name and code.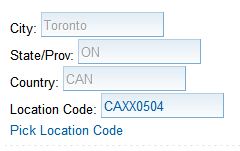 Example
You can see an example of a Weather page on the Buz Software demo site at: