An External Link creates a menu on your web site which will link to an external web site.
To add an External Link page to your website, create a New Page as described in the Reference manual under Buz CMS > Web Page Management > New Page. For "This page will be a: ", select External Link.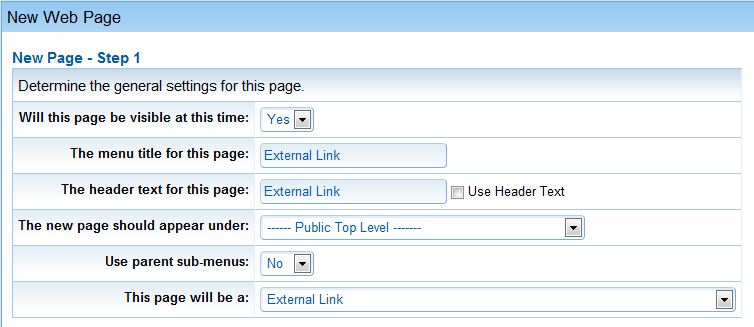 At New Page - Step3, complete the Additional Options by entering the URL of the external web site
Next add desired page text, then select Publish Page to complete the page creation.